Back in the beginning of the creation of 'The Lion Herder', I was asked to produce my interpretation of the farm. This was an interesting challenge for me, as the style of the film was meant to be an homage to UPA animation - a style that I was very unfamiliar with. 
In order to familiarize myself with the style, I studied several different styles of UPA and drew influence from backgrounds used in The Powerpuff Girls, Yogi Bear, and many more. 
This was the original concept for the farm that I created. 
Once the film was greenlit, I began drawing up concepts for the forest scenes, barn scenes, and farm scenes. In the end, it was decided that the concepts were too detailed for the simplistic style of the film and I was asked to rework them. 
As the solo Layout Artist and Color Script Artist of the film, I was tasked with figuring out how to manage both at the same time. So, after the layout concepts were given the OK, it was time to figure out some of the possible color schemes. I sent the team and director two color palettes which I best thought would fit the overall tone of the film.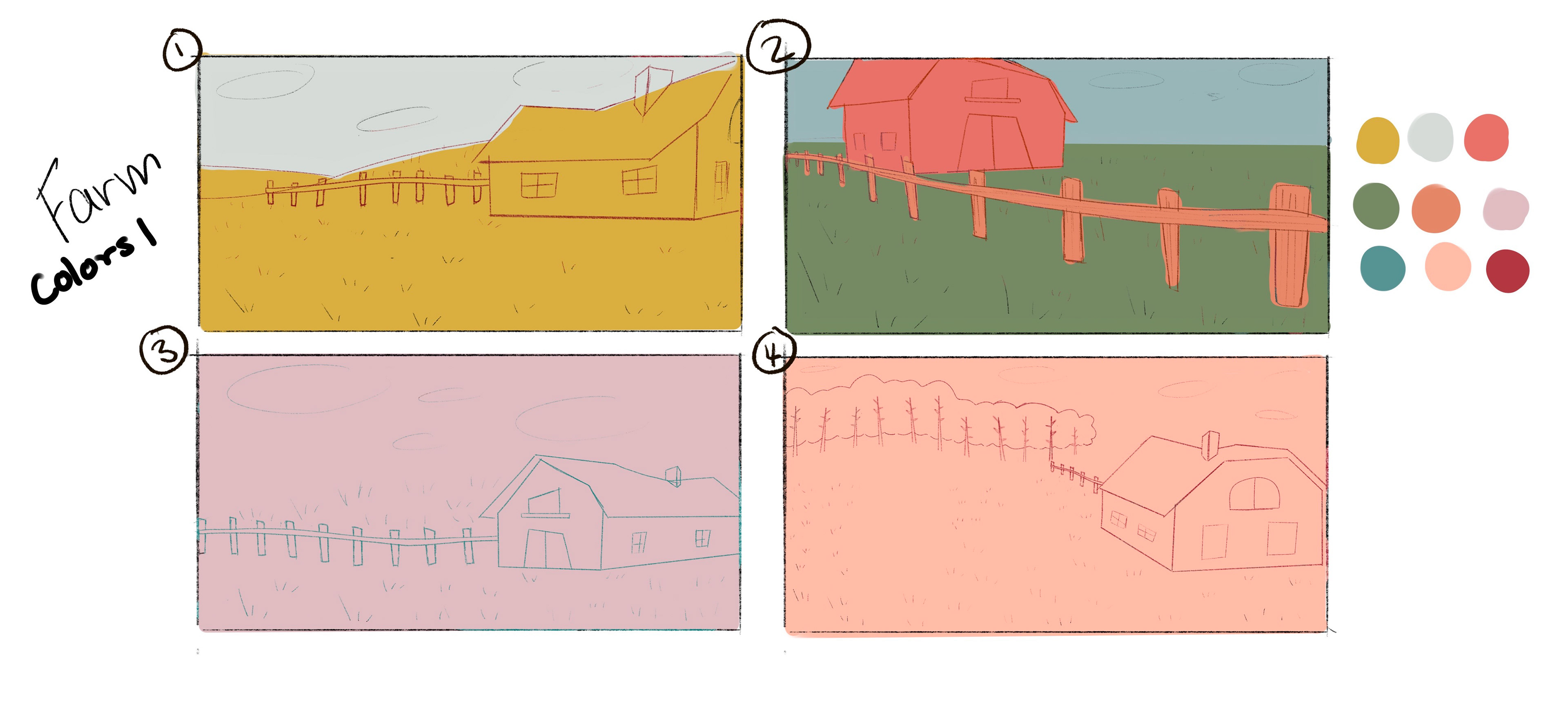 The next part of the process was doing thumbnails for every single layout in the film, which totaled to about 120

.
After all of the thumbnails were greenlit, I began developing the color script further and worked closely with the director and the rest of the design team to make sure that the colors set the right mood and tone of the film.  
After receiving all of the necessary information and feedback, I worked to combine the colors and layouts and created a finalized design for each scene
.